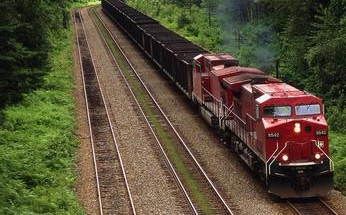 Railway Transport:
We are one of the few freight forwarders in Ningbo who have direct contract with China Railway to send rail cargo to Russia, the Central Asia countries and Mongolia by containers/wagons. The best contract rates plus our strong agency networks in Russia & CIS area make it possible for us to provide the most competitive rates and the most diversified destination services.
We are especially competitive in following routes:
Ningbo-Dostyk/CIS;
Taizhou-Dostyk/CIS;
Wenzhou-Dostyk/CIS;
Shantou-Dostyk/CIS.
Also,to develop our railway business,we entered the used container sales/leasing business 5 years ago and today we are confident to provide very good solutions in used containers sales/leasing services in China, the CIS area, Russia and all other countries.
And we have also developed very good partnership with SOC shipping by sea to/from China in the purpose of arranging transit cargo via China to the CIS area and therefore we are very confident to provide the total solutions from other Asian countries to the CIS area via Ningbo,Qingdao & Lianyungang.
Our advantages:
* 8 years of experiences in railway;
* strong connections with China Railway and SOC ocean carriers, used container dealers;
* In-depth knowledge in railway,sea freight and road transport,which is important for CIS transit cargo via China;
* Great creativity in the invention of new routes(ex Wenzhou,Taizhou,Shantou);
* A team with 32 employees which is rarely seen in the railway logistics companies in China.
Job picture: